IN-STOCK:

VIBRATORY ASPHALT ROLLERS, SOIL COMPACTORS, & PLATE COMPACTORS (MORE INFO BELOW)
ROADS MUST BE BUILT. WORLDS MUST BE CONNECTED.
SAKAI GW754 77″ 10-TON CLASS VIBRATORY PNEUMATIC TIRE COMPACTORS AVAILABLE TO SHIP IMMEDIATELY
Ideal for airports where additional density is demanded and for applications with vibration restrictions (bridges, residential areas) the GW754 delivers compactive effort well above its weight class, no ballast necessary. This roller is versatile enough for various materials from hot mix asphalt to chip seal and soils. Vibrating tires compact materials more uniformly over a milled surface by a kneading action which also serves to tighten longitudinal joints, helping ensure bonuses are achieved. 100% unique to SAKAI, this 19,510 lb vibratory pneumatic tire roller is powered by a 110 HP Kubota T4 final engine with fuel-saving eco-mode. We can install skirt kits, temp sensors, coco mats and other accessories prior to shipping.
Why SAKAI? Japanese reliability, quality, and dependability that comes from simplicity: thicker frames, thicker drums, real switches & knobs. Our confidence is backed by an industry leading 3-year 3,000 hour full-machine warranty.
SAKAI SW354 47″ DRUM 3-TON CLASS VIBRATORY ASPHALT ROLLERS AVAILABLE TO SHIP IMMEDIATELY
Perfect for small to medium asphalt jobs like driveway paving, parking lot paving, city roads, county roads, highway shoulders, widening projects, road maintenance, and patch work. The SW354 features 47″ double drums and makes for quick but accurate work with 10 impacts-per-foot at 4,000 VPM. The Kubota diesel engine is completely mechanical: NO DPF and NO DEF, saving maintenance cost and time. Operators prefer the combination of super quiet operation, rubber isolated deck & drum vibration, easy visibility to drum edges, and a comfortable waterproof wide bench seat. Additionally, the versatility, maneuverability, and minimal maintenance needs of this asphalt roller makes it ideal as a rental unit.
SAKAI SW654ND 58″ OSCILLATORY ASPHALT ROLLERS AVAILABLE TO SHIP IMMEDIATELY
This tandem compactor is ideal for small to large tonnage asphalt paving jobs such as municipal roads, county roads, large parking lot paving, large driveways, road widening, on ramp paving, & state highways. The ND model uniquely features selectable oscillation and vibration in both drums. Oscillation works well to achieve compaction for vibration-sensitive jobs such as thin lifts, paving bridge decks, along old building foundations, above utilities, and near buildings with sensitive equipment such as airport terminals, hospitals, etc.
Why run SAKAI rollers in your heavy equipment fleet? We specialize only in compaction machines. Our asphalt and soil compactors are engineered by employing the science behind optimal materials compaction. SAKAI machines are easy for operators to control, cheap for equipment managers to maintain, deliver superior finishing results, and are built for long life.
SAKAI SV204D 5-TON SMOOTH DRUM SOIL COMPACTORS AVAILABLE TO SHIP IMMEDIATELY
The SV204D is a 5-ton class vibratory dirt roller ideal for low to medium production site work with a wide variety of soil types, confined areas, large trench compaction, utility work, & repair work. This machine is powered by a reliable Kubota V3307 diesel with 73 HP and features a 54″ wide drum as well as a raised exhaust for trench work. Standard traction control helps with an impressive 52% gradeability.
SAKAI rollers make for great rental units due to their simplicity, easy maintenance, & dependability. Less downtime means more utilization by your rental customers who feel immediately right at home with the analog controls.
SAKAI PC800 VIBRATORY PLATE COMPACTORS AVAILABLE TO SHIP IMMEDIATELY
The PC800 plate compactor or tamper from SAKAI is powered by a reliable 5.4 hp Honda GX160 engine. Relative to its force of 2,650 lbs it is lightweight, coming in at 225 lbs. The heavy-duty abrasion-resistant hardened steel plate measures 19.7″ wide, putting it in the 20″ forward plate compactor class. The water spray system is reliable and includes a detachable quick release water tank that also self stands while filling. The handle is reversible so that the operator can easily change from push to pull. Superior shock isolation protects the comfort of your asphalt workers. Applications include asphalt road paving, landscaping such as paver installation, and other soil compaction. Options available include a wheel kit for easy transport & a vulcan mat for paver installs.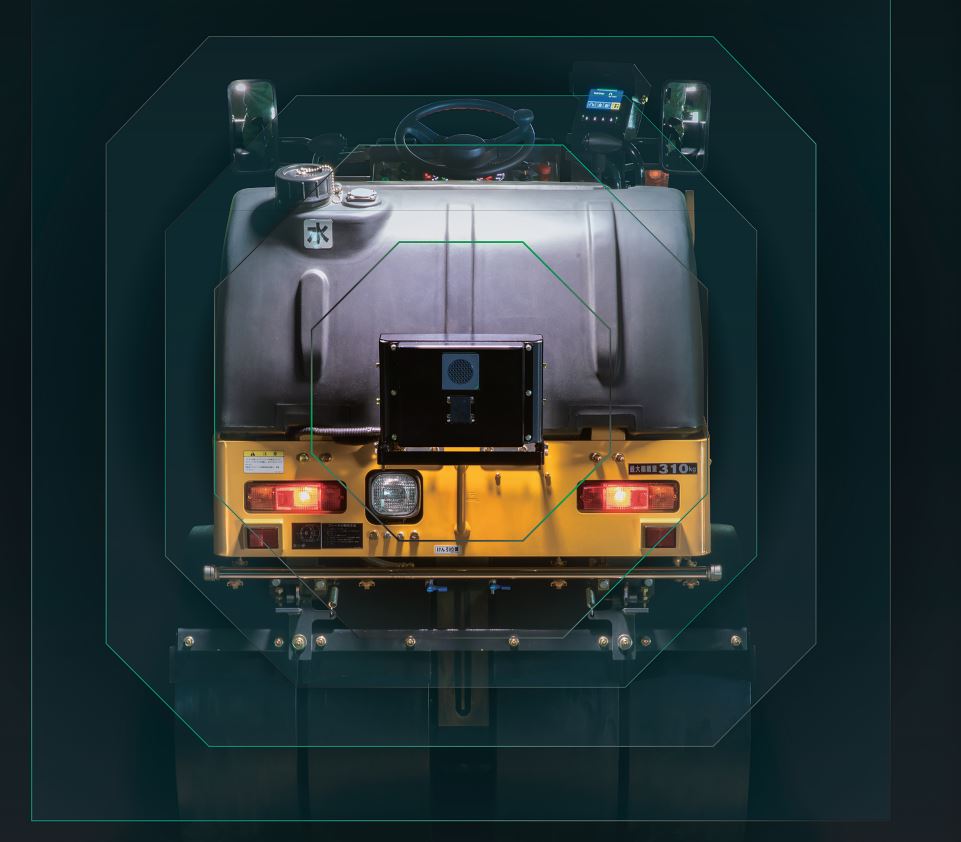 At SAKAI, we understand that safety is paramount to contractors and injury mitigation is increasingly stipulated for state paving bids. That's why we developed the industry-first Guardman Auto Brake Assist System. This cutting-edge technology uses millimeter radar or 3D-LiDAR (depending on the roller model) to detect and automatically brake for personnel, objects, and equipment behind the asphalt compactor in an emergency.
ABOUT SAKAI AMERICA
Since 1976, SAKAI America has supplied the most reliable, easy-to-use, and durable compaction equipment for paving and sitework. Our vibratory and oscillatory asphalt rollers are suitable for any size pavement job from parking lots and driveways to road maintenance, municipal roads, highways, and interstates. Our soil roller line includes machines with compaction widths of 54″ to 84″ and smooth, padfoot or sheepsfoot drums. We do light equipment too! Rammers or jumping jacks, plate compactors, and steerable walk-behind rollers all with Honda engines.
All of our machines are either built here in our Adairsville, Georgia manufacturing facility or in Japan. Our compactors are sold and serviced through a wide network of qualified dealers with parts stocked here in our US warehouse. You can rely on SAKAI.